All Seasons Rent-All is a full service general rental facility. We do not specialize or focus on one niche or rental area; rather we provide the widest variety of equipment in the rental market today. By providing such an elaborate line of equipment our customers can satisfy all their rental needs at one place. All Seasons Rent-All prides itself with providing high quality, state-of-the-art equipment allowing customers to obtain the highest quality equipment for a job or event at a fraction of the cost. Stop in today so our professional staff can assist you in making any project a rental success!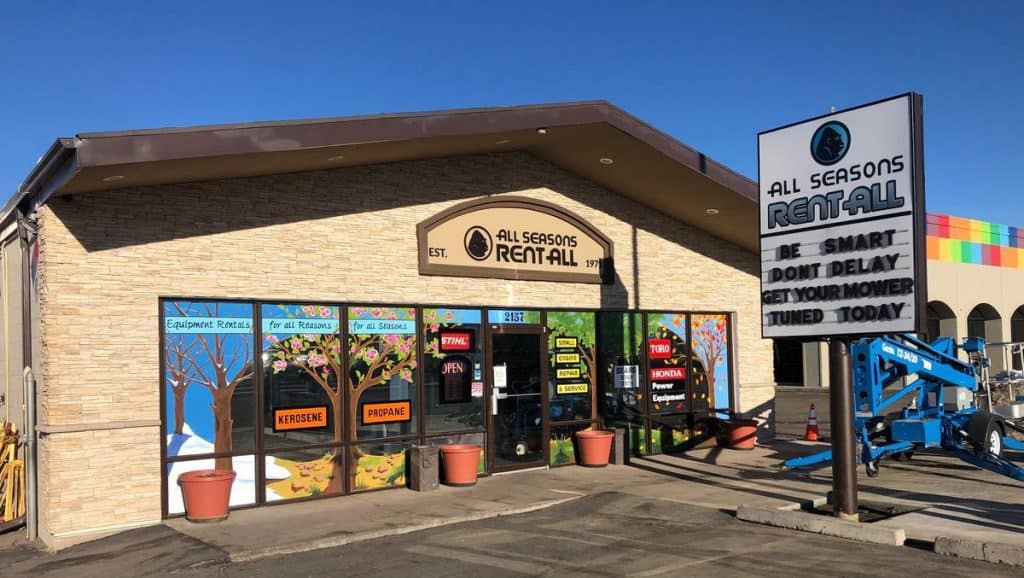 Our mission is to provide a wide variety of high quality rental equipment
complimented by professional insight to make your rental project a success from beginning to end.
Customer Service
New/State of the art equipment
Open 6 Days a week
Greater Flexibility
Personal Commitment
Family Owned & Operated
Fast & Friendly Service
Product Offerings
Over 50 Years of Experience in Serving the Rental Community!
Located 2 Blocks North of Iliff on Havana